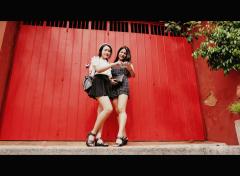 For photographers:
Join projects, practise your skills in outings and events, collaborate and network for jobs. Opportunities to network, create better portfolio, travel, meeting others, jobs and customised paid projects.

For models and freelancers and seeking experience:
Learn social skills, posing, attire, personality, opportunities for travel and earning income.

Photo Events Available Throughout These Locations:
Kuala Lumpur, Singapore, Bangkok, Yangon, Jakarta, Bali, Danang, Ho Chi Minh City, Seoul

Opportunities abound:
Travel to Danang, Bali, Bangkok, Langkawi, historical sites, Seoul

Gain Confidence, Make Great Porfolio.

Want to find more groups and events like this?